G
The matured grapes of Vradiano unique variety and the appropiate vinification, give us this unique sweet wine.
| | |
| --- | --- |
| Variety | Vradiano |
| Name | Vriniotis G |
| Type | Fortified wine |
| Alcohol | 17% |
| Bottle | 500 mL |
Culinary Characteristics
Bright bronze colour. Complex, concentrated aroma of roses, honey, orange blossom, herbs with nuance of butter candy.
Harmony - Serving Temperature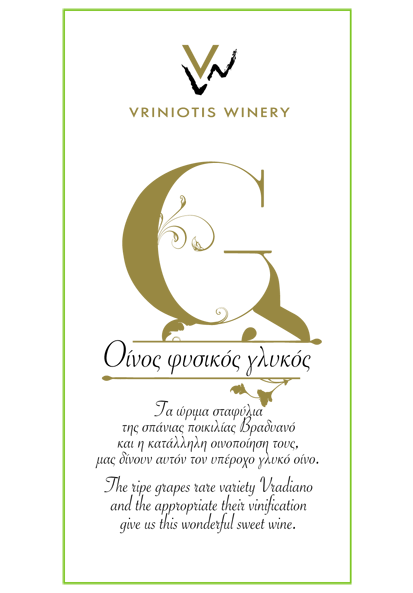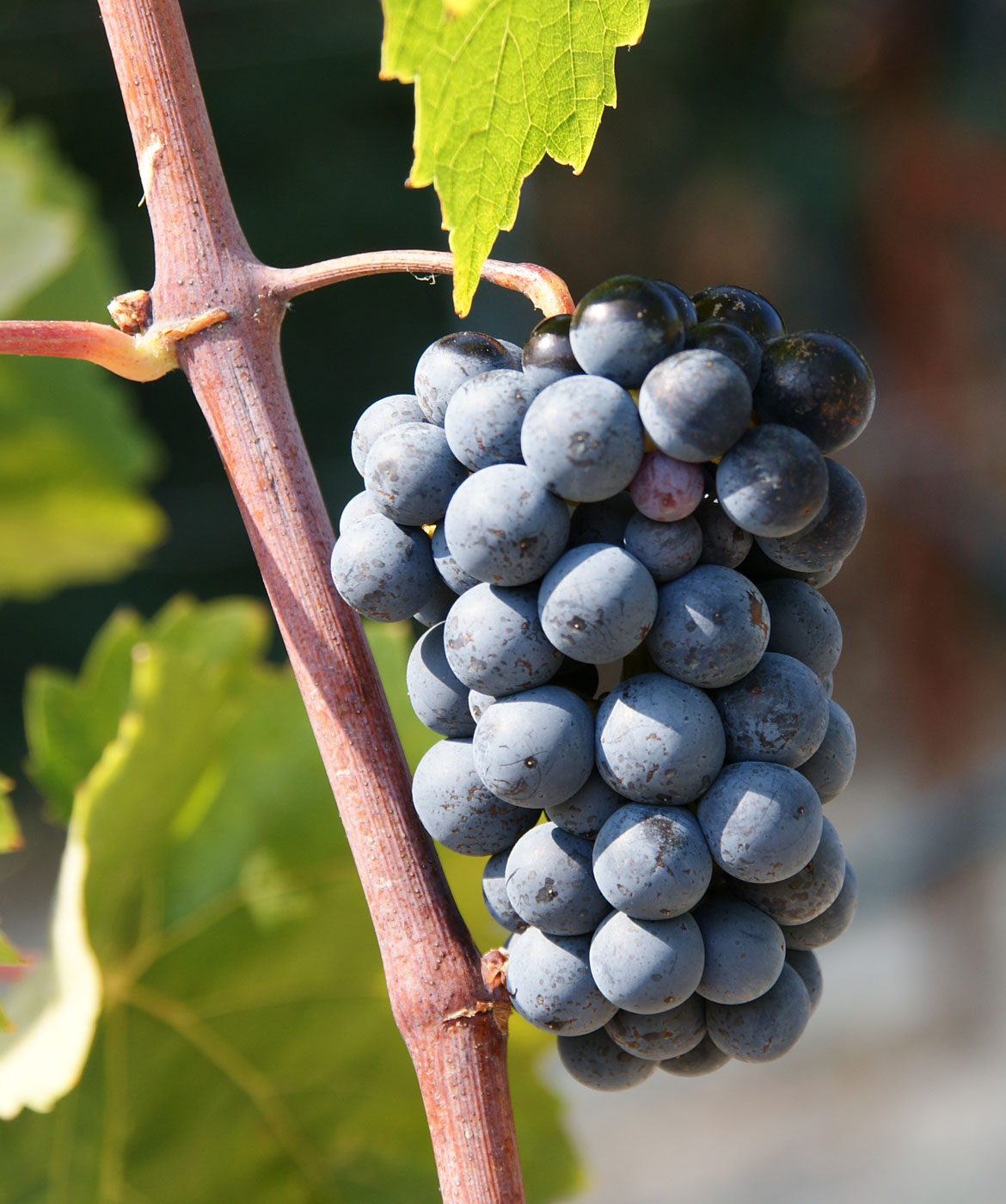 Grapes Provenance
Select, privately-owned vineyard, planted with the indigenous variety VRADIANO. A formerly forgotten variety of Northern Evia, VRADIANO is revived thanks to the cultivation and winemaking efforts of the people in Vriniotis Winery.
Soil Type
Sandy soil with many pebbles, with north east slope gradient 18% and an altitude of 400 meters.
Vinification - Maturation
Grapes reach the optimum ripeness. The small quantity of must collected is fortified, then it is partially fermented and is kept in French barrels 225lt .Bottled unfiltered.
Maturation Dynamics
Enjoy it now or age it in appropriate preservation conditions for at least 10 years from its distribution.